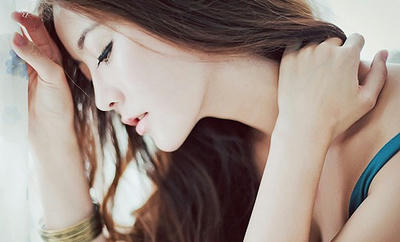 This Christmas, the spirits in Mumbai have been particularly low. Due to the terrorist attacks exactly a month ago on Mumbai the celebrations have been subdued and are low key. Such is the nature of this festive season in Mumbai which have been fueled by global recession and the recent carnage by terrorists, that we have lost ourselves in revenge, forgiveness, fear, politics, ministers, war, death and hatred instead of finding ourselves in the solace of Love, peace, carols, decorations, joy, friends, festivities and celebrations. As a show of solidarity during these testing times we have kept our Christmas a relatively simple affair, with just a simple traditional Christmas fruit cake, and even foregoing the turkey
Maggie Beauty
.
Christmas cakes are made in many different ways, but generally they are variations on the classic fruitcake. They can be light, dark, moist, dry, heavy, spongy, leavened, or unleavened. Sticky mounds of chopped raisins, candied peel, almonds, nuts, and cherries have to be doused with brandy, rum and other assorted spirits and mixed thoroughly. Baking a Christmas cake, a few days before Christmas is fine, but 'feeding' it with alcohol, will ensure the cake is full of rich flavours and aromas. You can serve it as a pudding after a meal with custard or brandy butter; or as a Christmas cake with a layer of traditional marzipan icing on top made from ground almonds. I woke up quite late to make my Christmas cake, as i figured i will need atleast something festive this Christmas. So i got only a weeks time to drouse my pile of dry fruits n nuts and baked my cake just at the nick of time. Chose to omit the marzipan, and just went for a simple dusting of icing sugar and
for warm/ humid climate
Start with lining your baking tins with silicon paper and pre heating the oven to 140 C. I used two 6″ cake tins to get 2 small cakes, you could just go for one big one instead. In a bowl sift together the dry ingradients. In another bowl cream the sugar and butter till light and creamy. Add the eggs one by one and while beating them in be carefull not to curdle the mixture. Now with your hand , gently fold in the dry mix spoon by sppon, untils its all incorporated. Now fold in the spirit soaked fruits n nuts and give it one good stir. Divide equally between the tins and cut a silicon paper round to cover the top of the cake to prevent it from burning in the slow baking process. Put them in the lowest shelf of the oven and let it bake for an hour n a half. Once the time is up, get them out and let them cool in the tins for 30 mins, but if you are impatient like me, 15 will do :) Now turn the cake cake upside down in a big box with a cover, and prick hole with a skewer on it. Drizzle some of the cognac on the cakes and cover tightly so as the cake does not dry out and it soaks all the booze. Keep doing this ' feeding' at regular intervals , until you are satisfied that the cake has had enough. When ready to eat, dust with icing sugar and serve with some traditonal English custard
Korean Skin Care Product
.