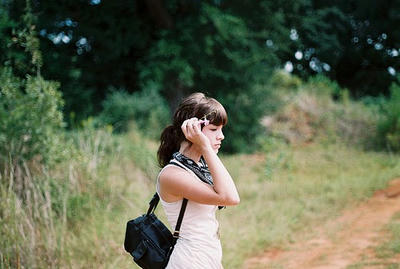 Delicious chicken rolls with spinach and cream cheese. Spinach cream cheese stuffed chicken breast with panko parmesan breadcrumbs are rolled up and baked. An easy everyday dinner or perfect for entertaining!
Spinach Cream Cheese Stuffed Chicken BreastWinner winner chicken dinner! And this stuffed chicken breast dinner is definitely a winner.
This recipe was inspired by my mother-in-law. She's the one that introduced me to these – a.k.a my most favoritest meal ever, amongst other things. She makes a mean version of this stuffed chicken breast. She had us over for dinner one night when she made this and it was a hit before it even made it onto our plates. Just one look at all that crispy stuffed chicken breast oozing with cream cheese, was enough to make us all fall in love. Not to mention the garlicky, bubbly, cheesy smell that tormented us the 45 minutes it took to bake them.
Spinach Cream Cheese Stuffed Chicken BreastAnees especially loved this protein packed, cheesy dinner fare. So much so that I had a wee bit of a guilty, sometimes-vegetarian wife moment where it hit me that lately, my husbands dinner menu consisted of baked quinoa falafel and mediterranean pearl couscous salad. And although he'd never say it, I just knew I had to feed this man a chicken breast that was loaded with cheese and crispy all over. It needed to be done.
But fear not – this meal isn't all cheese and chicken. Lots of it, but not all. It's also packed with my favorite super veggie – spinach. Baby spinach, garlic, and scallions are chopped and mixed with cream cheese along with seasonings. Your insides will thank me. And we've got more parmesan (or asiago) cheese and panko breadcrumbs coating the outside of the chicken with cream cheese and swiss (mozzarella would be good too) on the inside. This meal is going to make you a dinner making queen (or king). Because, that is what you are.
Spinach Cream Cheese Stuffed Chicken BreastSo here's how it's goin' down. You first mix up the spinach and cream cheese filling. For that, you toss the cream cheese, baby spinach, garlic, scallions, red pepper flakes, and salt and pepper into a bowl. Use a spatula to combine everything.
Then comes the messy/fun part. We're gonna beat that chicken breast. Get out that meat mallet, think of something you absolutely cannot stand and go to town on that chicken breast! Try not to get so angry that you tear holes. Those are no fun to deal with later. Scoop some of that spinach and cream cheese mixture into the chicken breast, top with a little swiss cheese (or mozzarella) and roll those babies up. Use tooth picks to secure and close up the ends. Make sure none of that cheesy goodness has a chance to get out. Roll the stuffed chicken breasts around in the beaten eggs and then in the seasoned panko breadcrumbs. Spritz with cooking spray and let them bake for 40 – 45 minutes.
Spinach Cream Cheese Stuffed Chicken BreastThis meal has 'perfect summer chicken dinner' written all over it. The fresh baby spinach, aromatic garlic, and lets not forget the cheese. This recipe is perfect for any day of the week and for entertaining!