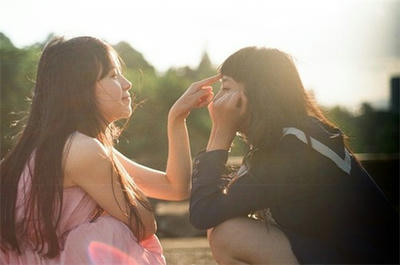 It's St. Patrick's Day season, where we think about the color green, shamrocks, leprechauns, and a pot of gold at the end of a rainbow. When I was a kid I always looked forward to the Shamrock shake at McDonald's most of all. Every year at this time, I had to have it! That's probably why every St. Patrick's Day I want some type of minty ice cream based dessert. These Thin Mint Ice Cream Brownie Cupcakes take the cake…or brownie, rather…and make it a la mode with Girl Scout Thin Mint cookies mixed into vanilla ice cream. It's topped with chocolate ganache, whipped cream, more ganache, sprinkles. Leprechauns everywhere are dancing wildly! Who needs a pot of gold?!
Last May I was in charge of making dessert for a school pool party, and it occurred to me that I needed to find a way to make an ice cream cupcake. Ice cream cakes are so good, but they're a royal pain to deal with. I wanted something single serving size that kids could just grab and go. After tons of research, I landed on Joy the Baker's blog and found her Brownie Bottom Ice Cream Cupcakes. Basically, they're brownies a la mode, which is one of my favorite desserts ever. They were a raging success, to say the least! I used cookies and cream ice cream for that event, but you can use any flavor you want!
There are a few steps involved, but none of them are difficult! You can space them out any which way you want to. First off, you bake the brownies. You can use your favorite mix, or bake your favorite recipe. I've included Bon Appetit's Fudgy Brownie Recipe here because it's the one that Joy used in her version. You need to use foil liners as they're nice and sturdy for the ice cream. I put a Girl Scout Thin Mint cookie into the bottom of each foil liner because I've got to get rid of these things!